Research
Research Opportunities
Current and Upcoming Research Opportunities at the HOUSTON Academy
Contact Dr. Hernandez if you are interested in being a part of the research team at the HOUSTON Academy
Students present their research at UH Undergraduate Research Day
Amaryllis Fernandes
Hands on learning: Designing a vegetable garden for the Hilton College of Hotel and Restaurant Management (This work was supported by federal funds from the United States Department of Agriculture - National Institute of Food and Agriculture, Hispanic Serving Institution Education Grant Program, Grant # 2015-38422-24080)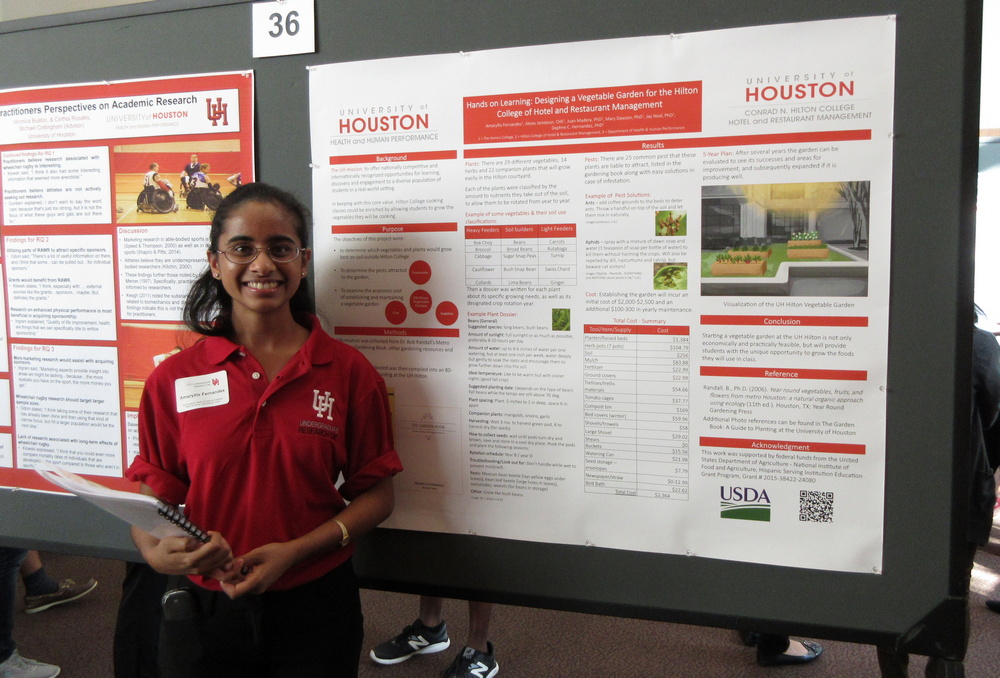 Amaryllis Fernandes
Jessica Christian
Children's sleep patterns during the school year and summer break (This work was supported by federal funds from the United States Department of Agriculture - National Institute of Food and Agriculture, Hispanic Serving Institution Education Grant Program, Grant # 2015-38422-24080)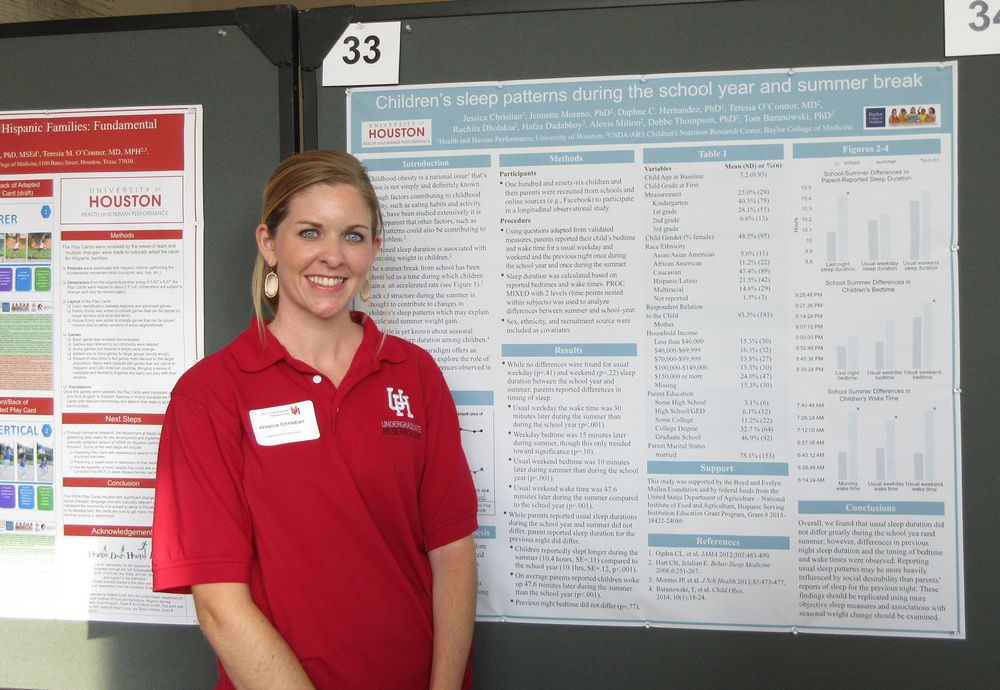 Jessica Christian
Jhonathan Orozco
Cultural adaptation of "Healthy Dad Healthy Kids" (HDHK) for Hispanic families: Fundamental movement skills pay card get a cultural face lift (This work was supported by federal funds from the United States Department of Agriculture - National Institute of Food and Agriculture, Hispanic Serving Institution Education Grant Program, Grant # 2015-38422-24080)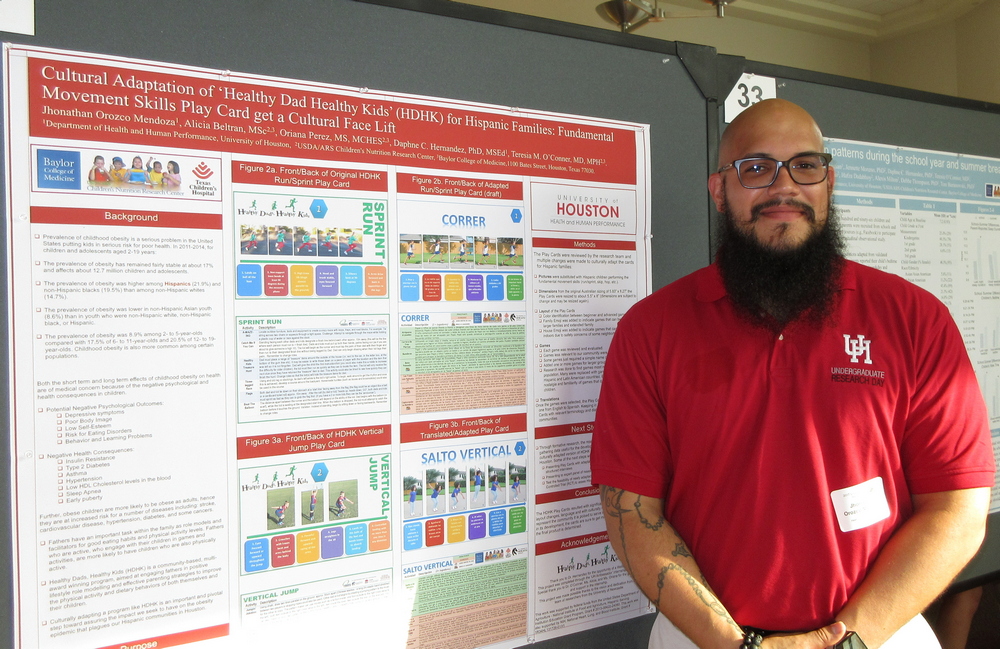 Jhonathan Orozco
Steven Canales
Links among individual, family, & neighborhood risk and maternal weight [This work was supported by the University of Houston's Summer Undergraduate Research Fellowship (SURF) Program]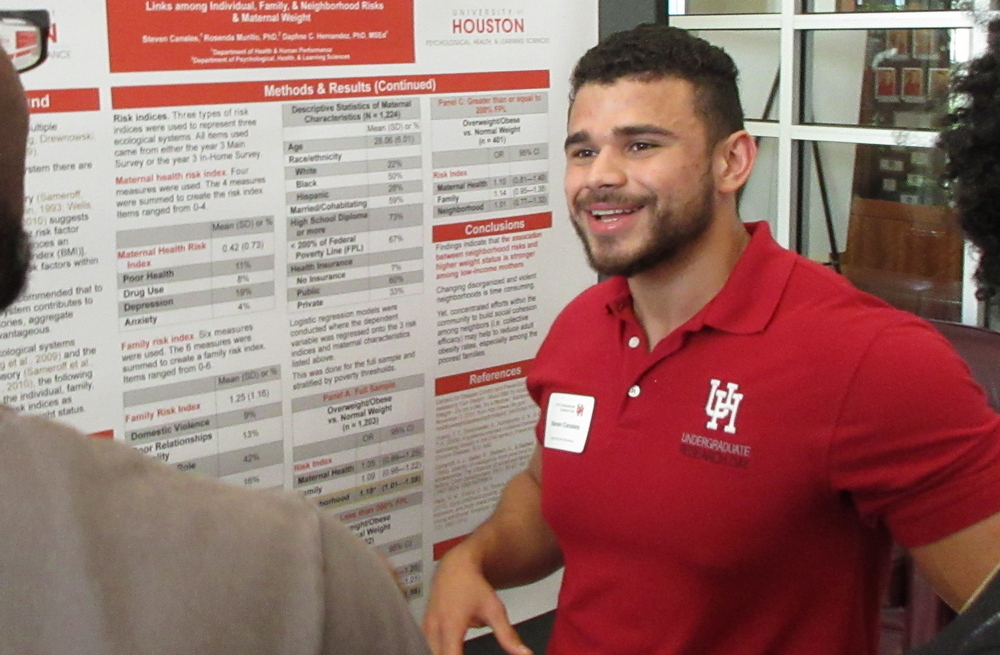 Steven Canales
Fatema Shipchandler
The association between food insecurity and diabetes: Differences by sex and socio-economic status among older adults (This work was supported by the University of Houston's Tier One Scholars Program)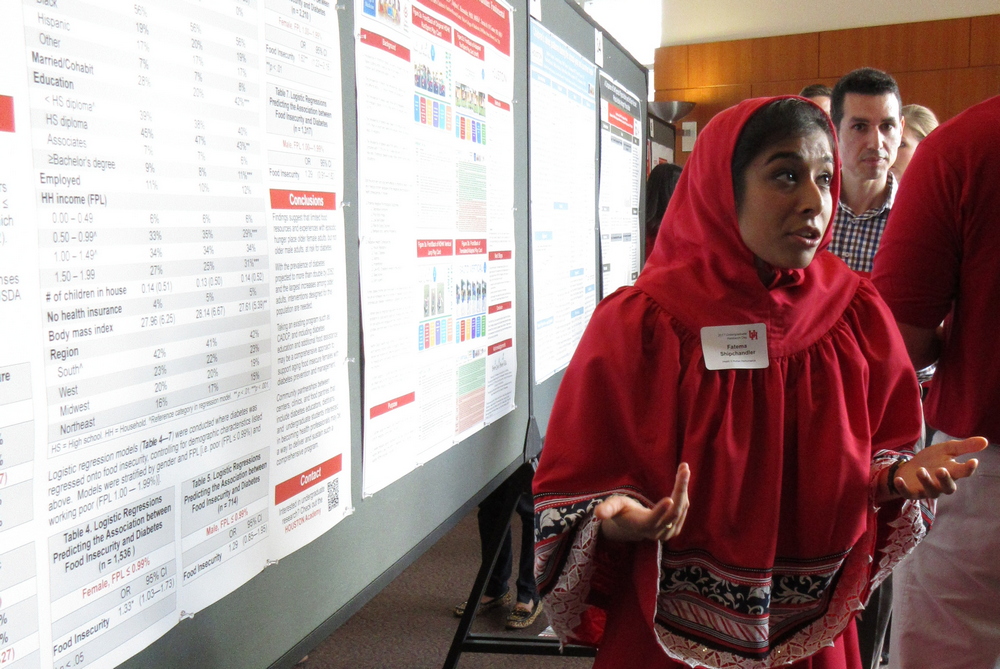 Fatema Shipchandler
Graduate students present at the Department of Health and Human Performance Research Symposium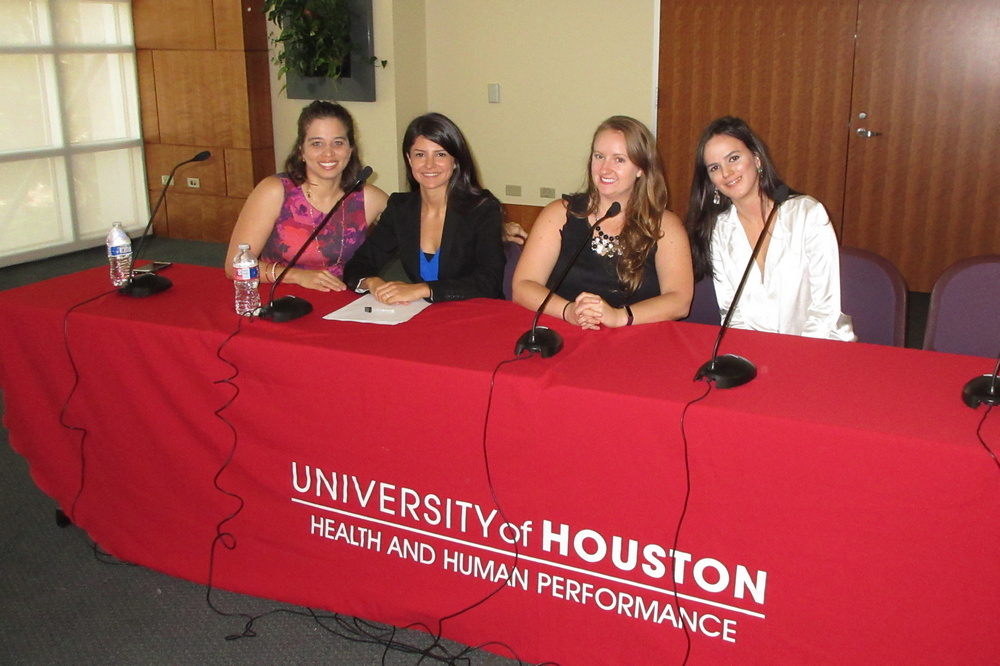 Panel Discussion on Domestic & International Food insecurity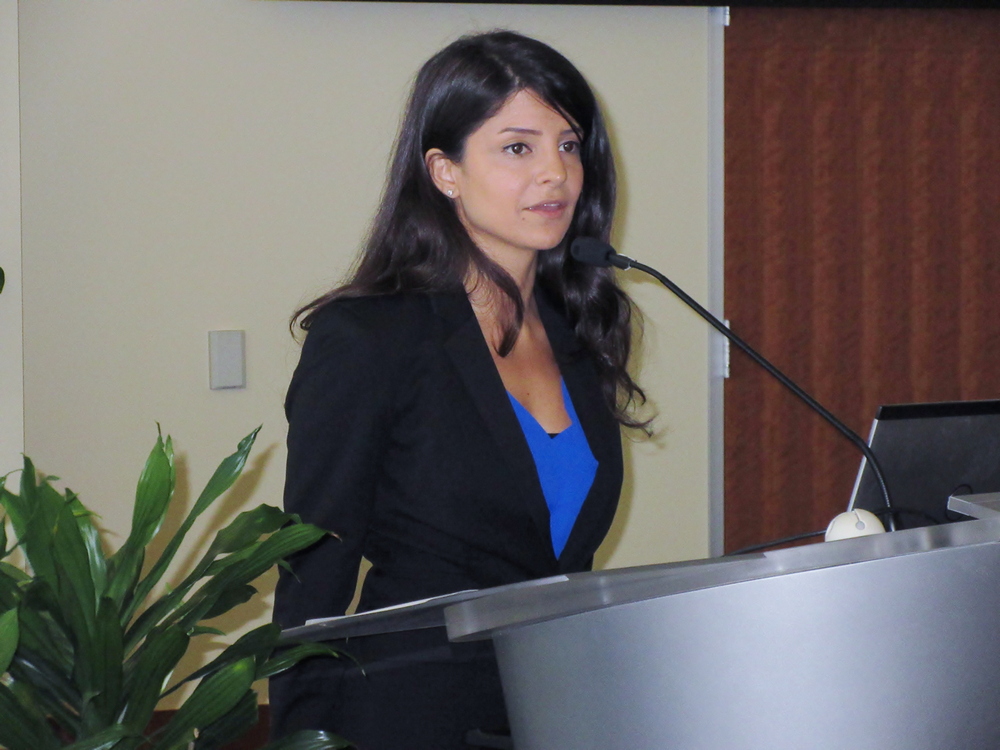 Cherine Hatem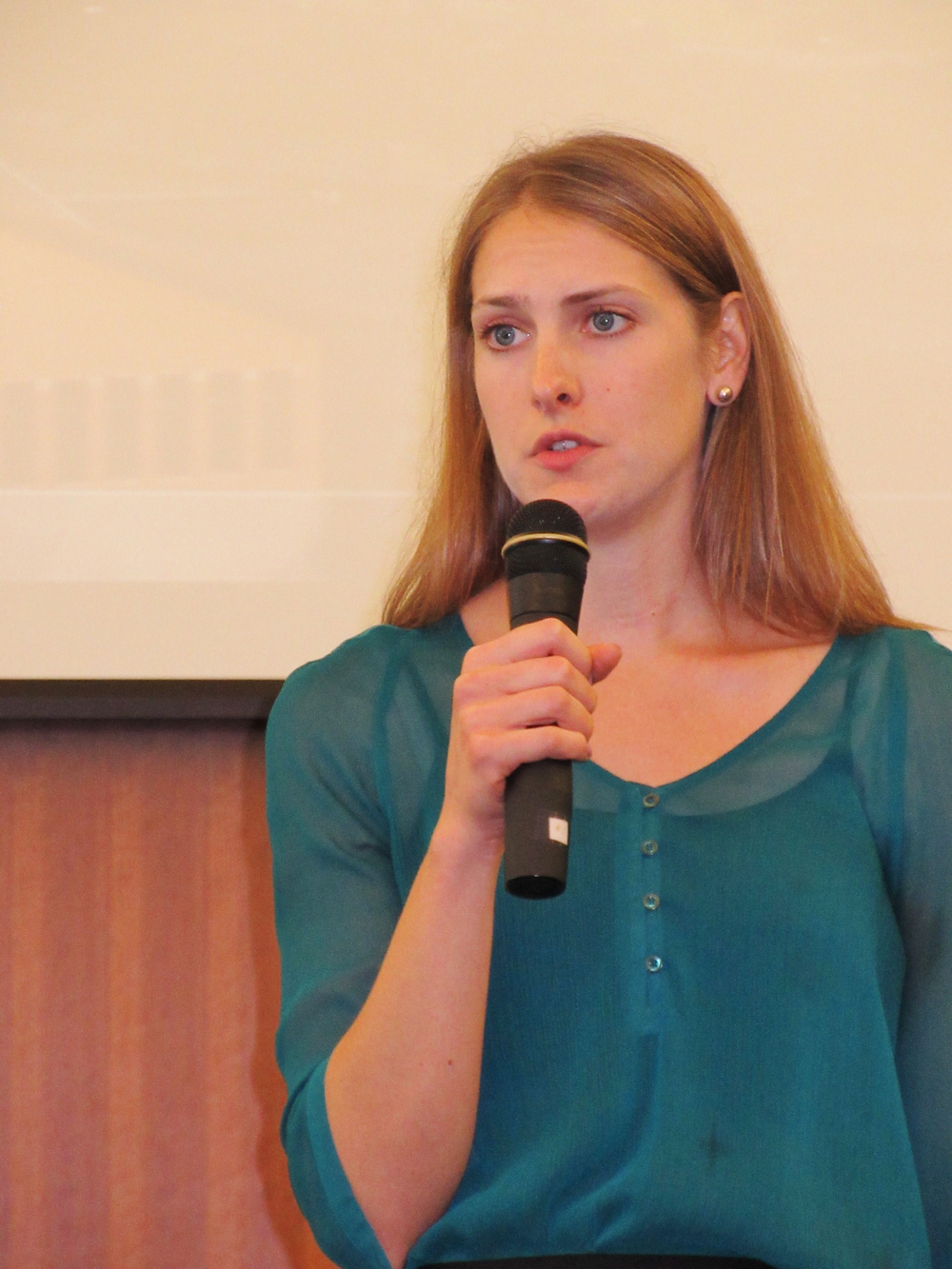 Katie Arlinghaus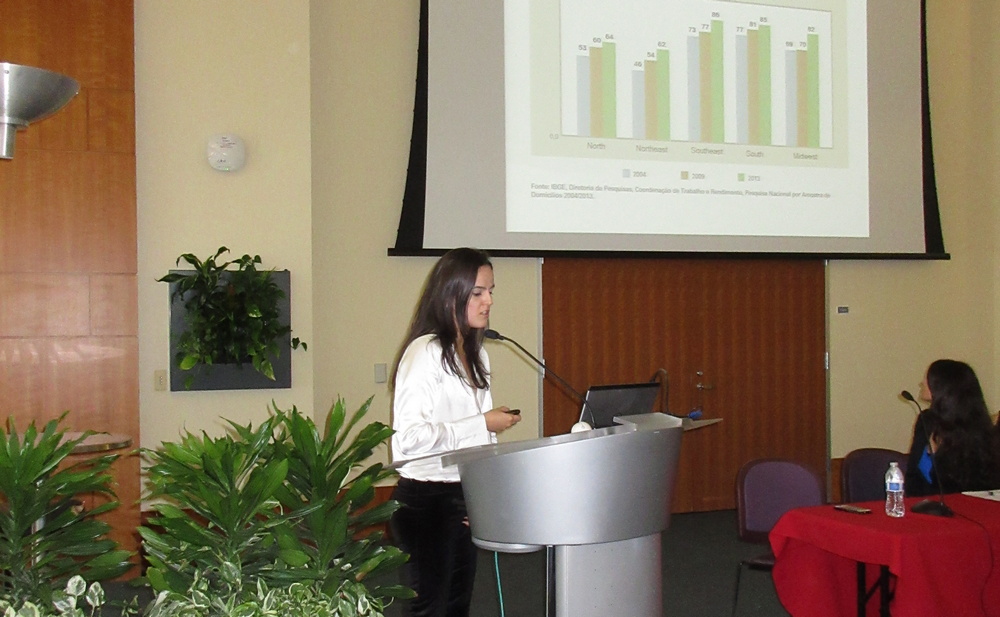 Klebya Oliveira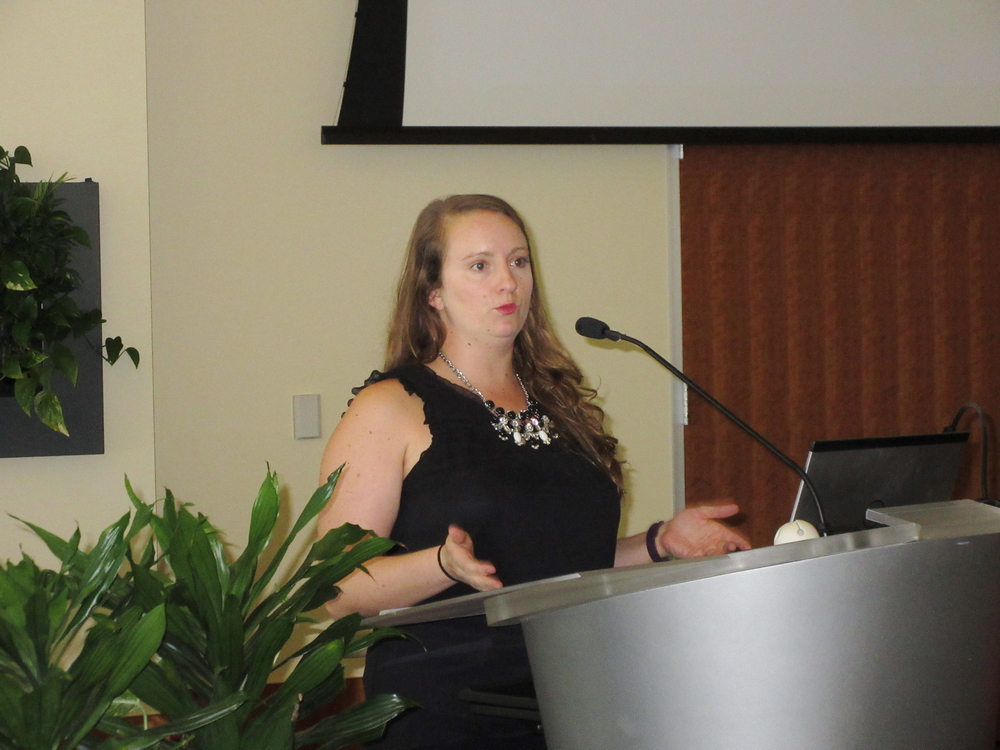 Layton Ressor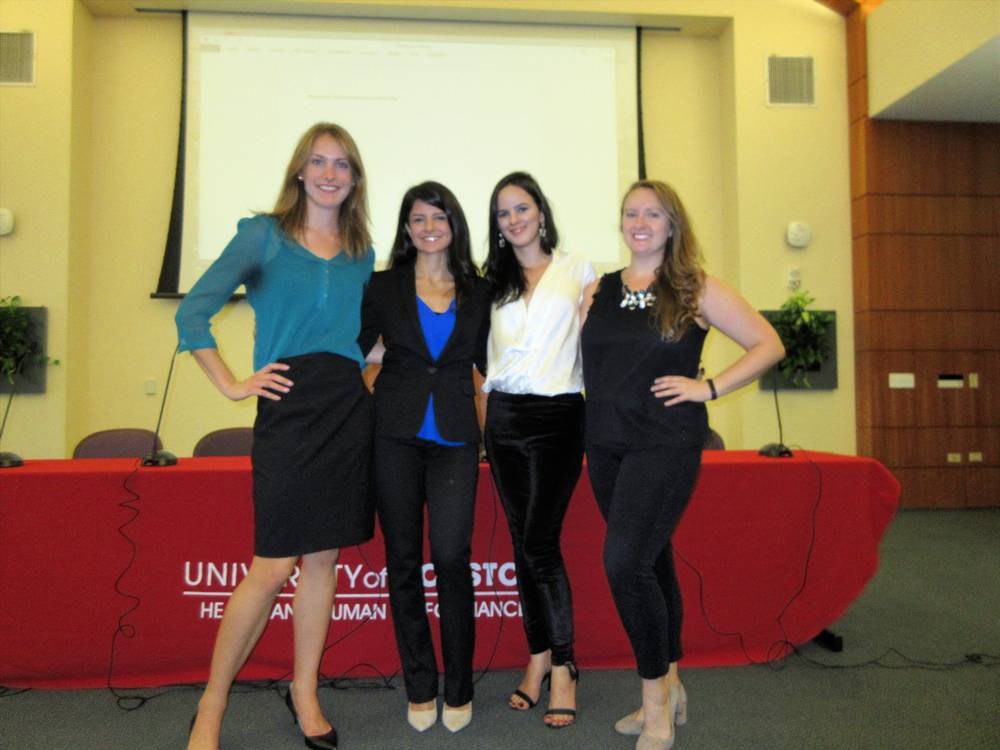 Graduate Students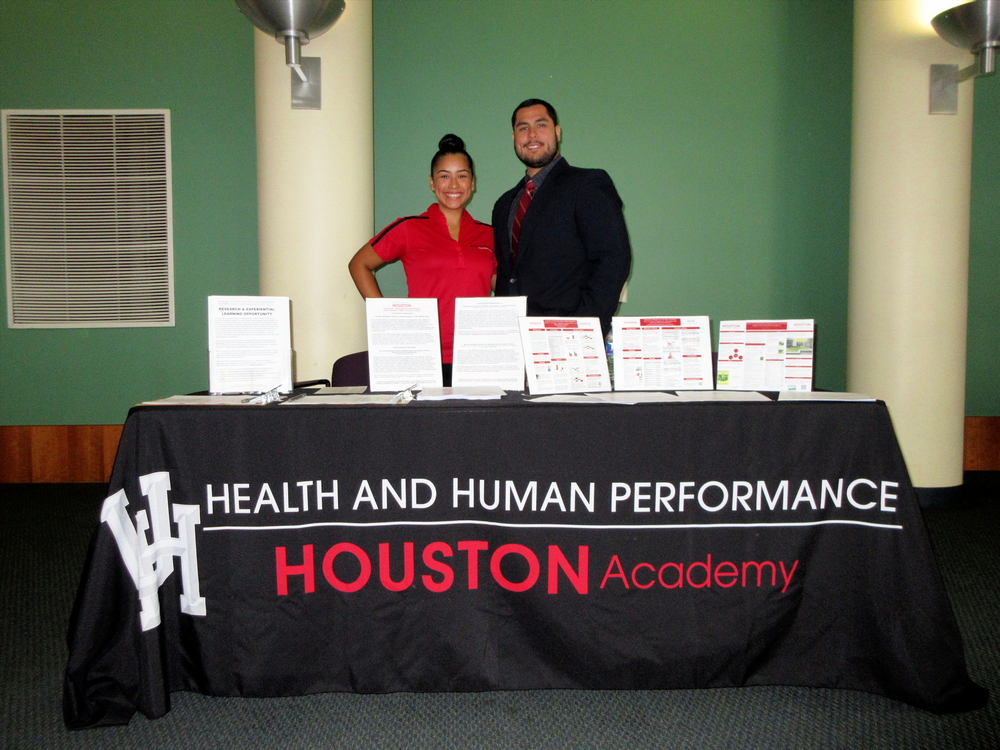 Undergraduate Representation at HHP Research Days
Co-director Claudia Scott and Graduate Student Katie Arlinghaus attend and present at the annual Food & Nutrition Conference & Expo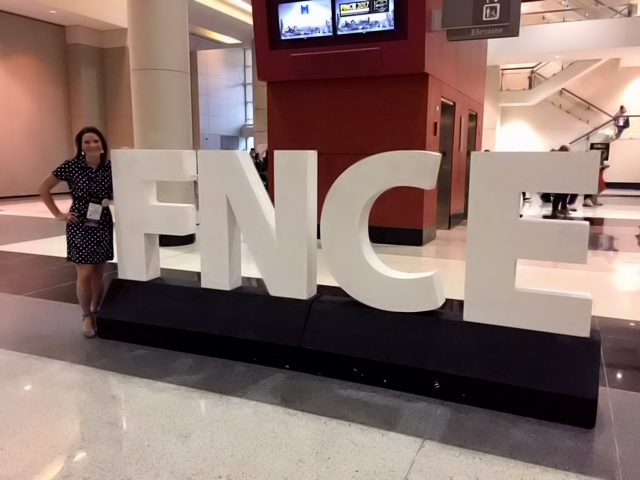 Claudia Scott, Vice Chair for the Nutrition and Dietetic Educators and Preceptors (NDEP) group of the Academy of Nutrition and Dietetics
NDEP's mission is to advocate for and empower educators to lead the profession of nutrition and dietetics. As a result of their mission, the goals of NDEP are: to recognize educators and preceptors as leaders of the profession, support and advance nutrition and dietetic education programs, and support the purposes and goals of The Academy of Nutrition and Dietetics.
Katie Arlinghaus
Mariah Morgan presents at the annual National Alliance of Social Workers in Sports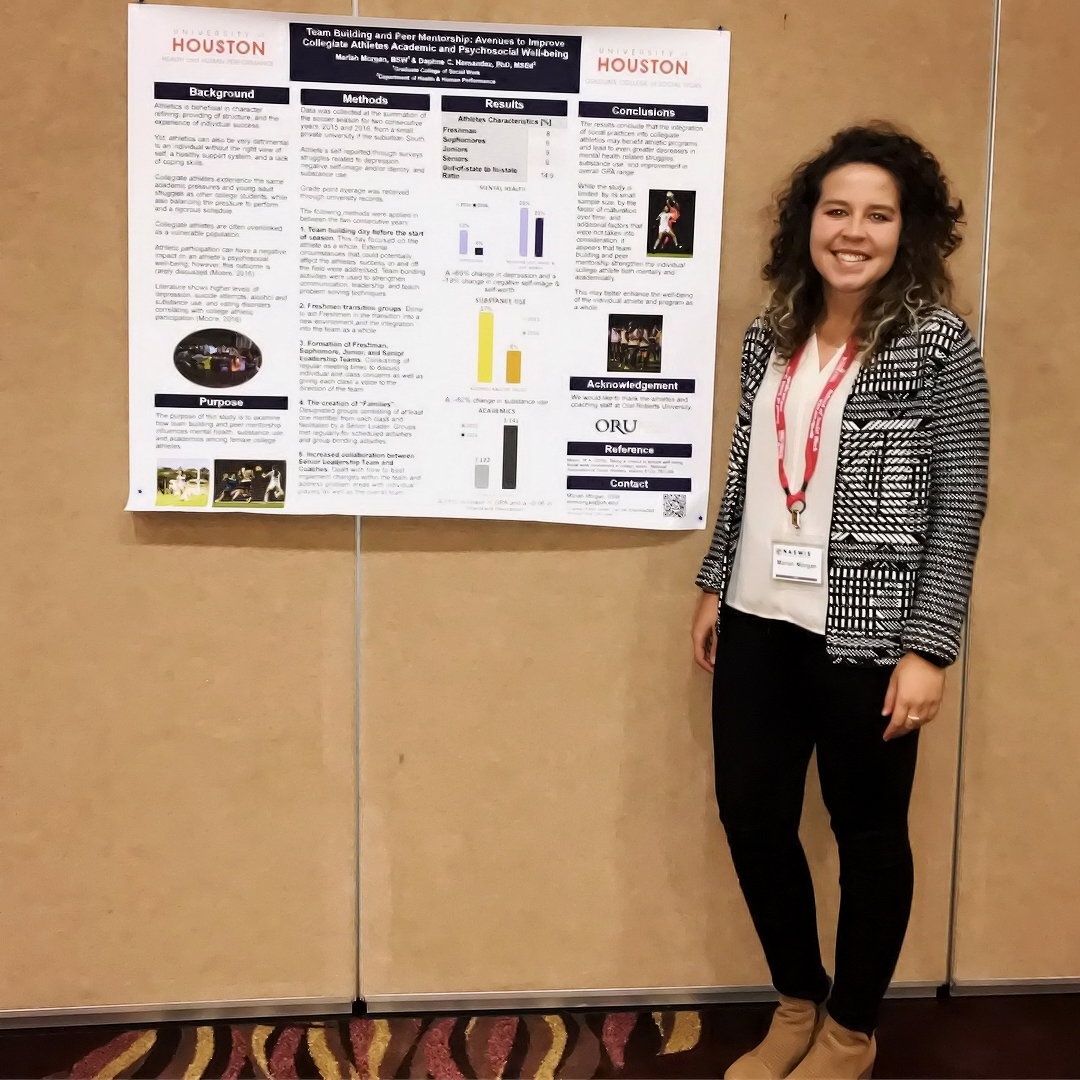 Mariah Morgan
Team building and peer mentorship: Avenues to improve collegiate athletes academic and psychosocial well-being.