Alumni
*Provost's Undergraduate Research Scholarship (PURS) Program Recipient
**Summer Research Fellowship (SURF) Program Recipient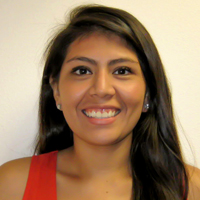 Yanely Alonso*,**
Year graduated: 2015
Current position: Nutritionist I with UTHealth WIC
As a nutritionist I counsel WIC participants on individual nutritional needs, issue WIC food benefits, refer participants to a variety of different community resources, teach nutrition classes on a weekly basis, and assist the clinic manager in the overall productivity of the clinic. The HOUSTON Academy allowed me to acquire skills I am able to apply when counseling the low income and food insecure population.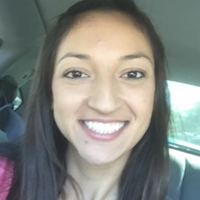 Angelina Beitzel*
Year graduated: 2015
Current position: Second-degree BSN (Nursing) student at University of Houston Sugar Land
I will graduate in December 2017 and plan to move back to my home town of Corpus Christi, Texas to work at Driscoll Children's Hospital. I hope to get a spot in the ER department or NICU. By 2022 I hope to be enrolled in an NP program to further my career as a nurse.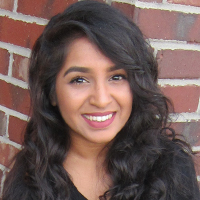 Misha Chishty*
Year graduated: 2015
Current position:Physician Assistant Student at CUNY College of Medicine in New York City
I am currently learning and working to become a certified physician assistant by understanding the fundamentals of medicine through didactic and various clinical rotations. Prior to attending graduate school, I was a Shift Supervisor Rx at CVS Pharmacy. I am cross-trained in the pharmacy and have received a pharmacy technician license registration. This allowed me to fill and make prescriptions for patients under the supervision of a pharmacist as well as manage and resolve patients' issues or complaints.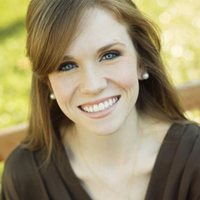 Jennifer Chase Cleveland*
Year graduated: 2016
Current position: Dietetic intern at University of Texas Medical Branch
As a Dietetic Intern at UTMB, I will complete the 1,200+ supervised practice hours needed to sit for the RDN credentialing exam. These hours will take place in a variety of settings, including clinical nutrition, food service management, long-term care, community nutrition and research. The program combines these essential hours with a MS in Nutrition and Metabolism.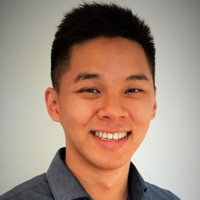 Denny Dao, RD, LD*
Year graduated: 2014
Current position: High-Risk Dietitian with City of Houston, WIC
As a high risk dietitian at City of Houston WIC, I manage pregnant, postpartum and pediatric (0-5 years) clients referred from clinics throughout the city that meet criteria for a "high-risk consultation." Common complications seen include picky eating, underweight, overweight, obese, various disease states, and disordered eating. Consults are typically done by phone and few others are done on-site at various clinics. I am also a preceptor to dietetic interns from Prairie View, the VA, and Texas Women's University attending WIC for their community nutrition rotations.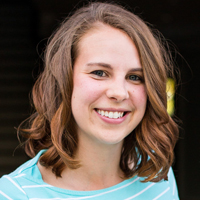 Taylor Moree, RD, LD, LBMT
Year graduated: 2015
Current position: Dietitian coach at Healthy Simple Life
I perform outpatient counseling for clients with food sensitives, GI issues, weight management/loss, diabetes, hypertension, and heart disease.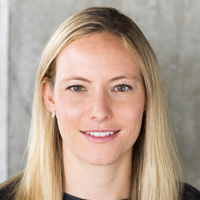 Brittany Link, MSW, RD, LD
Year graduated: 2016
Current position: Registered Dietitian at Advice for Eating
Advice for Eating is a private practice where I see clients for individual nutrition counseling. I do everything from analyzing a client's diet for micro nutrient deficiencies to meal planning, grocery store tours and kitchen makeovers. I also help contribute articles for a monthly newsletter we send out from the practice and give some group and corporate talks.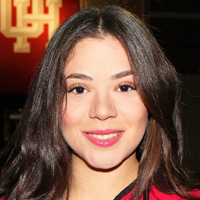 Iris Machuca, RN
Year graduated: 2015 (BS), 2016 (BSN)
Current position: Registered Nurse in the Cardiology Heart Failure Unit at Houston Methodist Hospital (TMC)
I work with an interdisciplinary team to provide care to patients with heart complications. My responsibilities include evidence-based practices, critical thinking, and problem-solving while supporting patient's and their families' wishes.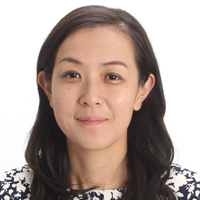 Hiroe Okamoto, MPH
Year graduated: 2014
Current position: Research Assistant
After my graduation at UH, with an opportunity of the Provost's Undergraduate Research Scholarship (PURS) for my research in food environment and obesity, I completed my MPH degree in Health Promotion and Behavioral Sciences. I currently work as a research assistant for community research with minorities and vulnerable populations under the direction of Dr. Lorraine Reitzel in the Social Determinants/Health Disparities lab and the HEALTH Research Institute at the University of Houston.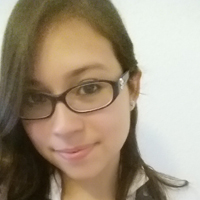 Victoria Rios*
Year graduated: 2014
Current position: Physician Assistant Student at University of Texas Medical Branch – Galveston
As a Physician Assistant Student, I assess patient's chief complaints, signs/symptoms, develop appropriate treatment plans and talk with patients about their current health status. I assist with ordering and interpreting laboratory and radiographic studies, conduct daily rounds, prescribe medications, provide nutrition education, and screen immunization records all patients. In addition, I perform quality assurance duties as assigned by my attending physician or designated hospital. Because I am bilingual, I am fortunate to work with English and Spanish-speaking patients.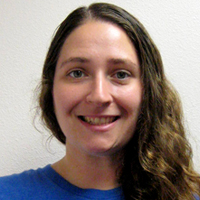 Cheryl Woolf, RD, LD**
Year graduated: 2016
Current position: Registered Dietitian
I currently work as an outpatient dietitian for a private practice in League City. I help patients who struggle with obesity, eating disorders as well as chronic diseases, such diabetes and heart disease. On my days off, I volunteer with the organization Recipe for Success, where I've helped build their 7 acre urban farm in the Sunnyside community as well as teaching cooking classes to kids during the summertime. Starting in July, I will be volunteering with the Santa Maria Hostel, which is a transitional housing recovery center for women and their children. We will be teaching nutrition classes and helping these women and their families lead healthier lives!