News
Rice University Kinesiology Major Laura Gonzalez
Rice University Kinesiology major Laura Gonzalez is studying the sociological and psychological factors that lead to certain health outcomes. She talks about her experiences with the HOUSTON academy and her passion for promoting health initiatives within Houston's Hispanic community
Rice University Kinesiology major Laura Gonzalez describes her research at the HOUSTON Academy
(Video produced by Henry Baring/Rice University)
HHP Doctoral Student Katherine Arlinghaus Wins Student Research Paper Contest
HHP doctoral student Ms. Katherine Arlinghaus has won the 2017 Annual Student Research Paper Contest organized by Preventing Chronic Disease (PCD) a peer reviewed journal from the Centers for Disease Control and Prevention's National Center for Chronic Disease Prevention and Health Promotion.
CDC Podcast - The Use of Compañeros in Childhood Obesity Prevention
Listen to Katie answer questions about her winning research and what impact her study has on childhood obesity prevention and public health, particularly for the Hispanic community
Steven Canales Awarded a Summer Undergraduate Research Fellowship (SURF)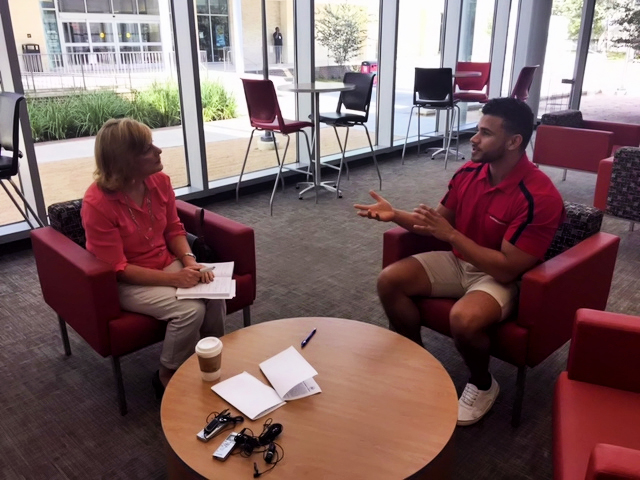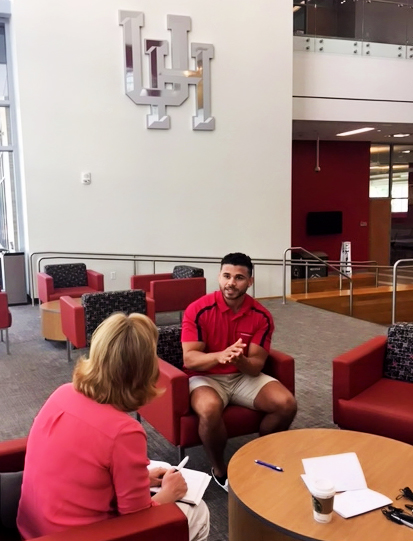 Steven Canales talked to Carolyn Hartmann for the Annual Giving Blog, U Impact Houston. Steven discussed his SURF research project which involves examining how individual, family, and neighborhood cumulative risk factors influence maternal weight. Steven will be presenting his research at the University Research Day, Thursday, October 12.
Listen to Steven discuss his experiences with the SURF program
UH Study: Wheelchair Rugby Lowers Depression and Stress in Spinal Cord Injury Patients
Wheelchair rugby is a high-octane team contact sport changing the lives and mental health of the spinal cord injury patients who play it. A new study from the University of Houston Department of Health and Human Performance found that frequent participation in wheelchair rugby was associated with lower levels of depression and stress among men with tetraplegia.