Dr. Beom-Chan Lee (PI) is looking for highly motivated graduate students and post-doctoral fellows who are committed to externally funded research on rehabilitation science and technology.
Interested candidates are encouraged to contact Dr. Lee via email (blee24@central.uh.edu).
SMART research group focuses on
developing and accessing smartphone-based technologies for balance and gait rehabilitation.

investigating the facilitation of fall recovery performance as a function of age, cognitive load, and alert parameters (body location and lead time).

quantitatively assessing fall recovery performance in response to unexpected trips and slips.

quantitatively assessing cortical activity during walking and balance tasks.

evaluating motor performance in older adults and people with neurological disorders.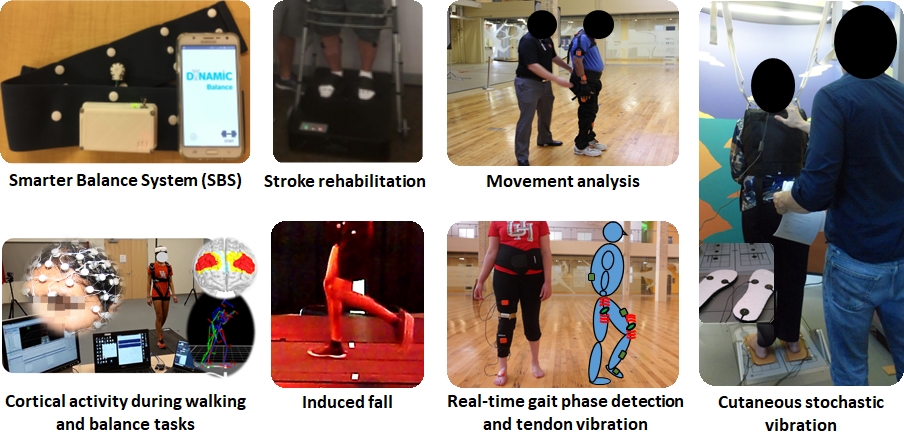 Center for Neuromotor and Biomechanics Research (CNBR)
Research is conducted in the Center for Neuromotor and Biomechanics Research (CNBR).
The CNBR brings together interdisciplinary research teams having expertise in engineering, physiology, clinical medicine, psychology, human factors, physics, mathematics, and computer science.