About Me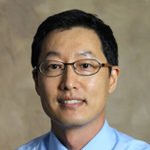 I am an associate professor of Sport & Fitness Administration in the department of Health and Human Performance at University of Houston. Before I joined UH in 2014, I spent six years teaching at a division III and a division I school in the area of sport management.
My research interests generally fall into sport consumer behaviors particularly in the areas including game attendance, team merchandise purchasing, and media sports consumption. In addition, I work on measurement in sports behaviors and branding.
Download my Curriculum Vitae (updated August 2019)
Prospective students can email me at dlee23@uh.edu or call me at 713-743-5782
Graduate Student Opportunities
I am currently recruiting highly motivated individuals to apply for our Doctor of Philosophy (Ph.D.) degree program with a concentration in Sport and Fitness Administration.
In addition, I am looking for master's students interested in research related to sport consumer behaviors in our Master of Arts (M.A) in the Sport and Fitness Administration program.
My research interests include:
Fan/consumer behavior
Measurement and Branding in Sports
Other topics within the realm of sport consumer behaviors