<![if !vml]>

<![endif]>
<![if !vml]>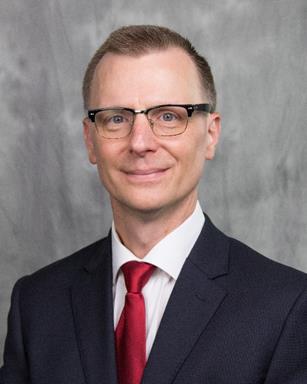 <![endif]>Daniel P. O'Connor, PhD
Professor & Department Chair
Health and Human Performance
University of Houston
3855 Holman St, GAR 104
Houston, TX 77204-6015
713-743-2377
Interdisciplinary Health Research
The most important questions about health and wellness cannot be investigated adequately by a single discipline or academic department. I have collaborated on research studies, scientific articles, presentations, grants, and proposals with more than 100 investigators from many different institutions, scientific disciplines, and health professions. See my PubMed or Google Scholar profiles to see the scope of work and collaborators.
Specific areas of interest:
<![if !supportLists]>· <![endif]>Evaluating and explaining individual variation in health outcomes and health-related quality of life.
<![if !supportLists]>· <![endif]>Contextual effects: how characteristics of the social and physical environments and systems affect health.
<![if !supportLists]>· <![endif]>Physical activity, exercise, anthropometry, obesity, surgery & rehabilitation outcomes, health and wellness, quality of life.
O'Connor Group
<![if !supportLists]>· <![endif]>Mitzi Laughlin, PhD: Research Assistant Professor
<![if !supportLists]>· <![endif]>Dana Ortega, MS: Project Manager
Doctoral Students:
<![if !supportLists]>· <![endif]>Allen Hallett: Systems approaches to evaluate and explain individual, environmental, and sociopolitical factors affecting public health quality.
<![if !supportLists]>· <![endif]>Che-young (Christine) Lee: Evaluating and explaining causes and prevention of obesity, investigating individual response variability to genetics, physiological factors, and physical activity.
<![if !supportLists]>· <![endif]>Nate Parker (co-advising with Rebecca E. Lee, PhD): Environmental influences on physical activity and designing physical activity promotion programs.
<![if !supportLists]>· <![endif]>Xue Zhao: Focus on evaluating physical performance and health outcomes, and promoting physical activity and obesity control.
I also serve on dissertation committees for PhD students from other universities and work with orthopedic surgery residents and fellows from the University of Texas Medical School–Houston.
Current Externally Funded Research Projects
As Principal Investigator I have been awarded more than $5.7 million in external research funding since 2007 (6 awards), and I have participated as a co-investigator in research funded by an additional $6.4 million in external awards (16 awards) in that time. Sponsoring agencies have included NIH, CDC, NASA, U.S. Department of Education, and private and public foundations.
Current active projects include:
Joe W. King Orthopedic Institute
<![if !supportLists]>· <![endif]>Principal Investigator: Clinical and Translational Methods and Outcomes in Orthopedic Surgery (Renewal 2). December 2014 - November 2017 (this project has been continuously funded since 2007). (co-Principal Investigator Mitzi Laughlin)
National Institutes of Health (NIH) – National Cancer Institute (NCI)
<![if !supportLists]>· <![endif]>Co-Investigator: CMV Infection and NK-Cell Therapy for Multiple Myeloma. October 2016 to September 2017. (Principal Investigator Richard Simpson).
Cancer Prevention Research Institute of Texas (CPRIT).
<![if !supportLists]>· <![endif]>Co-Investigator: Taking Texas: Statewide Dissemination of the Taking Texas Tobacco Free Workplace Program. August 2016 to November 2017. (Principal Investigator Lorraine Reitzel).
American Heart Association (AHA).
<![if !supportLists]>· <![endif]>Co-Investigaor: Elucidating the relationship between cortical hemodynamics and mild cognitive impairment in adults with Type II Diabetes. January 2016 to December 2017. (Principal Investigator Stacey Gorniak).  
National Institutes of Health (NIH) – National Institute of General Medical Sciences (NIGMS)
<![if !supportLists]>· <![endif]>Biostatistician: Air Barrier System for the Prevention of Prosthesis-related Infections (SBIR Phase IIb). August 2010 to July 2017. (Principal Investigator Sean Self)
Research Center Affiliations
Child & Family Center for Innovative Research
Helping Everyone Achieve A Lifetime of Health (HEALTH) Research Institute
Laboratory of Integrated Physiology
Texas Obesity Research Center
 "Get moving!"
       —Andrew S. "Tony" Jackson